Fantasy Gallery — Fantasy • Electronic — Click image to enlarge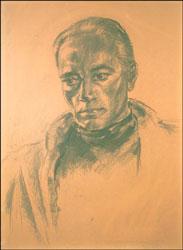 I'm not sure what he was thinking here, perhaps he was dreaming. When he dreamed this is what he saw. I say "when he dreamed" his nightmares were quiet different. You might want to look at Allegories if you want to see them. The Electronic gallery are images of his work that I have played with in Photoshop.
It should be obvious that this site is far from complete so bear with us, and come back soon.